HTC TyTN Review, Thoughts
I have just received my HTC TyTN unit. Its codename is HTC Hermes. It is also known as O2 Trion, Dopod 9000, and more.
It is a successor to HTC Wizard (aka Imate Kjam, T-Mobile MDA Vario, Qtek 9100, MDA Vario, XDA mini S, SPV M3000, VPA Compact II, Dopod 838).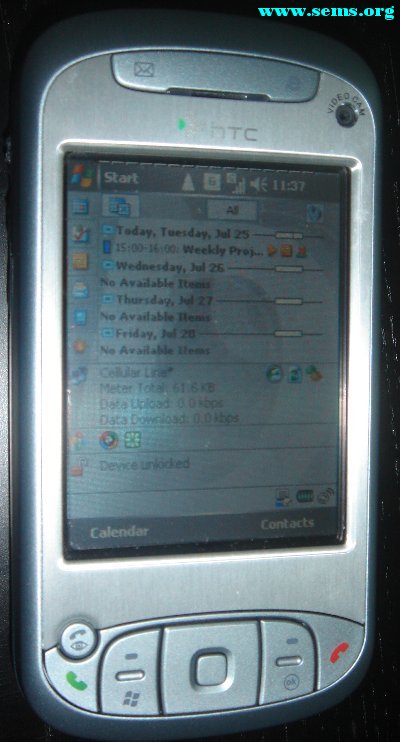 Key HTC TyTN specs are:
GSM/EDGE: Quad Band (850/900/1800/1900)
UMTS/HSDPA: Tri Band (850/1900/2100)
OS: Windows Mobile 5.0 with AKU 2
Processor: Samsung 400 Mhz Stacked CPU
Camera: 2MP at the back, VGA at the front (for Video Calls)
Memory: 128MB Rom, 64MB Ram, supports Micro SD
Screen: 2.8″ Touch Screen
Dimensions: 112.5mm (L) x 58mm (W) x 21.95mm (T)
Weight: 176 gr with battery
Also it has built-in backlit keyboard, mini usb port for connecting to PC and headsets, Wifi 802.11 b and g, Bluetooth (I believe it supports 2.0).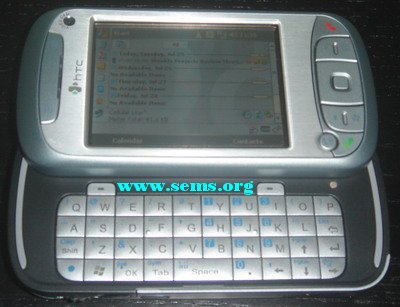 Pros:
* It supports all the current GSM/UMTS bands, one of the few devices I have seen to support all of them. So wherever there is GSM, you can use the device.
* Thought it feels lighter than my UTStarcom 6700, they are approximately same weight. TyTN is slightly thinner, but longer, but there is no protruding antenna.
* The new Samsung CPU feels faster than what was on 6700, and blazingly fast compared to Kjam's TI 200 Mhz one.
* There is 56.22 MB storage in the main memory for your software installation, which is plenty.
* Keyboard has a autosensing backlight to illuminate the keys and it seems to work good.
* Battery life is very good. I used it on the train this morning over an hour (PDA usage) and battery was drained only 10%, with my 6700 the same result would be 30-40%.
* There a scroller key on the left side, similar to Blackberries or Motorola Q, for one hand usage. However, addition of a Ok button right beside it works well and the same button is used to bring start menu if you are on the Today screen.

* The pictures look ok with 2MP camera, its interface has been greatly improved. I'll post pics from it later on.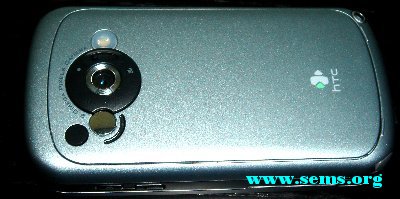 * There is plenty of buttons to customize (four on the front, one on one side, two on the other, totalling 7).
* Screen is brighter and visibility is better under direct sun light.
Cons:
* Why microSD, the largest ones I know are 1 GB, whereas miniSDs are 2, and SDs are 4 (or more).
* The stylus, similar to Kjam's, it is tiny. Even when you stretch it out.

(btw, this shot is from the unit's camera, with flash on)
* The keys at the bottom – the video call key is too close to the green Call/Dial key. The rocker keys for left and right soft keys and Start Menu/OK don't work that well either. You think, you hit Ok, but you actually pressed right soft key. Similarly, I prefer a little joystick type dpad, it is easier to navigate with it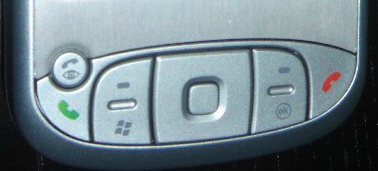 * 2.5 or 3.5 mm audio jack is missing. They have used mini-usb type headset – similar to Motorola V3X I believe (one stereo headset comes with unit), so if you are going use your own headset, you'll need an adapter. This is not a big issue, as I'll probably be using a Bluetooth headset anyways.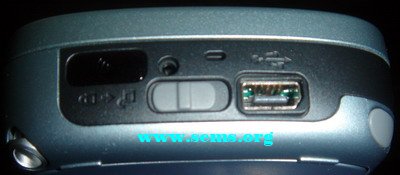 Overall I like this device, and above is my first 24 hours experience, I haven't played with it too long. I'll keep you posted on developments.
On another note, the unit comes with a ROM version 1.18, dating May 2006. For those of you who get this unit or another unit with no English ROM, you can get a copy of the Dopod 9000 English ROM with following set:
6/28/06
ROM version 1.23
Radio version 1.06
Protocol version 32.37.7010.01H
It is available on the XDA-developers.com FTP site with set of instructions. Word of the wise, during the upgrade process your device may look like not updating, especially between 15-30% part. Be patient, it is updating very slowly and it works fine. I went ahead and updated mine already. Living on the edge baby 🙂