Review: Piel Frama Case for Imate SP5 / Qtek 8310
Stylish, high quality protection for your Imate SP5 Qtek 8310 / HTC Tornado…
Piel Frama (PF) is a leather cases manufacturer located in Spain. Each case is
hand-made across of different elaboration processes, so each one is unique. I
have used their cases with different pdas and gadgets in the past years.
This time, I am reviewing the case for HTC Tornado series, devices known as Imate SP5, SPV C600, Qtek 8310, etc.
It comes with colors black, tan, black/tan and red. I went with black/tan, as I liked the color from my previous reviews.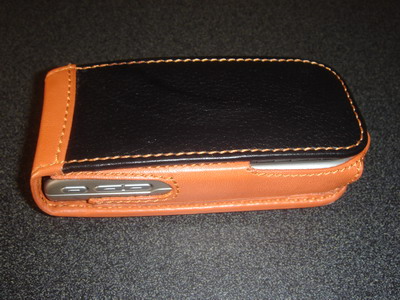 The product shipped very quickly from Spain. First thing noticable is the
presentation, it comes in a nice cardboard box, wrapped very neatly.
Package contains the case and a belt clip and some packaging material.
The usual problem with smartphones, the manufacturers usually prefer a generic, horizontal case, which is not exactly designed for the device, the device fits alright, but that's it.
With PF cases it is always cut with specifics of the design. When I put in my SP5, it fit snuggly. The case is the cowskin one (though PF offers also cowskin-ostrich, cowskin-crocodile and others), it feels very nice in your hand.
The left side has a cutout, so wireless and volume buttons are easily accessible.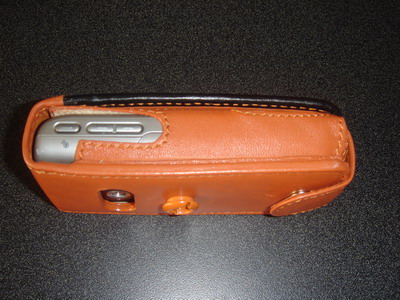 Similarly, right side has an opening for the camera. To keep the case size to a minimum I am guessing, they have used a loop that snaps to the back. I'd prefer a magnetic closure (even with the loop). Plus the loop is blocking the bottom ports, so you'll have to open the loop to charge for example.
The screen, speaker and the phone fits mostly nicely, the only gripe I had was the middle stripe going across. I know this is to provide stability and PF has not much choice for location, but this stripe is too close to the 4 buttons above the joystick, sometimes blocking their access. I found myself from time to time adjusting the phone in the case, pushing it further down, so that I can use the button I needed.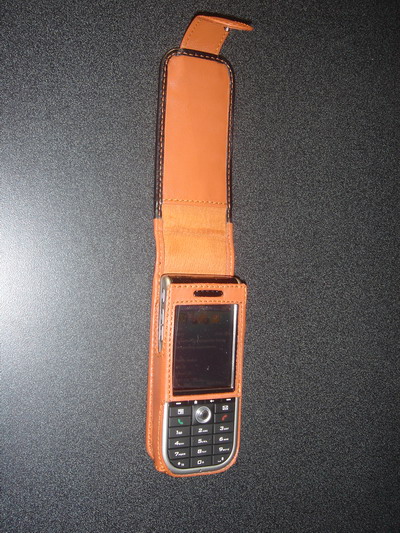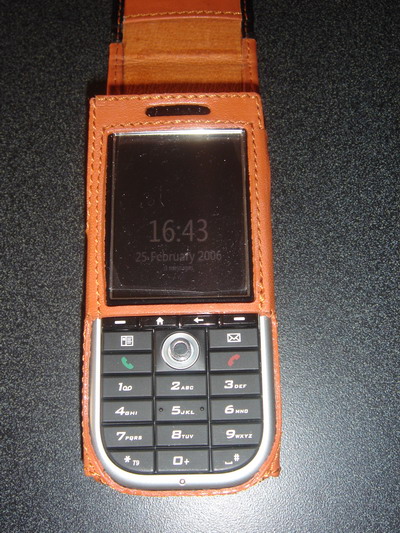 The case comes with a swivel belt clip. It is very handy, as it allows the case rotate 360 and you can grab the phone and remove from clip quickly. One note here though, compared to original case, the vibrations are less noticable, so ensure to set your phone to ring high, sometimes you may not feel the vibration. Also, if you want, you can remove the belt clip knob from the back with the aid of a flat screw driver and replace it with a little plug. The case comes with all necessary tools and the plug.
In conclusion, it has replaced my default case permanently and I like the PF case a lot. It will keep your Tornado safe and sound. I highly recommend it.
Rating: 4.5 (out of 5)
Additional Pictures: