Archives for Blackberry - Page 2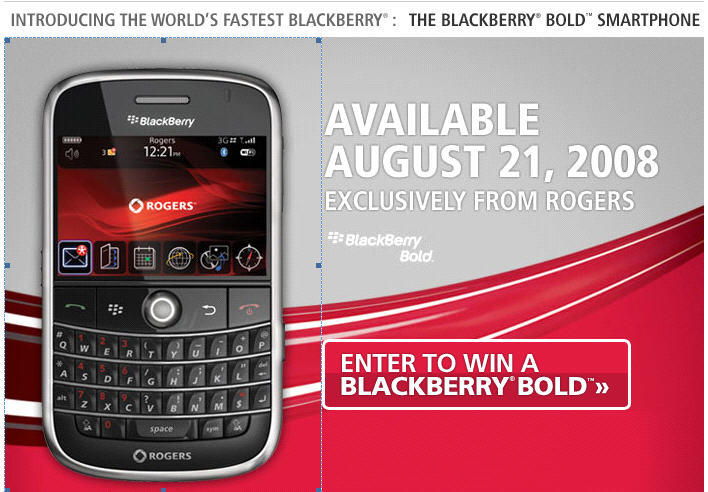 Finally got my notice from Rogers, they are releasing Blackberry Bold on 21st. Yippie :)
If you have installed the latest 4.5 OS to your Blackberry device, you'll notice as part of Documents to Go included in the OS package, you'll get Word to Go and Slideshow to Go, but ...
According to my sources at Rogers, the release date of the new Blackberry Bold 9000 is set as June 9. We'll see if this rumor is true. Wonder when AT&T is planning to do the
As noted by other Blackberry related blogs, Rogers has put up a web page, announcing Blackberry Bold. You can see it here It makes you wonder, which carrier will release it first. AT&T (US exclusive carrier for ...
The Boy Genius Report published today the Blackberry 9000 Internal Spec Sheet gallery. It has a lot of info on the upcoming devices/os. Click here to see the details. Well done guys
According to my sources, RIM has released Blackberry Desktop 4.5.0 as well as Blackberry OS 4.6.0 for Blackberry 9000 (4.6.0 bundle 67) today. This suggests to me that 9000 series devices might be released sooner than ...
I read this article on crackberry.com site. I hope the rumors are true. Then we can have unlimited mobile access at our home/work. Plus of course great coverage in those locations. If the soft launch is ...
This time it is scheduled to April 15. I wonder if they are trying to remove HTML emails completely, or working hard to add back to it. Only time will