Archives for Asterisk
It has been a while since I installed Asterisk from scratch and I like to keep my skills sharpened. So for this exercise, I grabbed a base Centos 6 Virtual Box image and installed Asterisk ...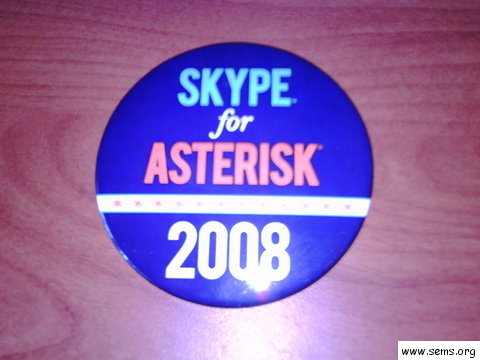 Today at Astricon 2008, Mark Spencer (from Digium) and Stefan Öberg (Vice President and General Manager of Telecom for Skype) dropped the bomb. 'Skype for Asterisk' (Here is the cool looking pin distributed after the ...
In today's keynote speech, it was announced that Skype and Digium are committing working together. Stay tuned for more info. This will be
Now this is really neat stuff, carry your own Asterisk server in your pocket. You can grab the binaries and source at: http://www.mgamble.ca/oss/iphone_asterisk/ Have fun
If you are running Asterisk version 1.2.15 or earlier, please upgrade to 1.2.16, as there is a serious bug and a script kiddie can easily crash the server with available exploit. 1.4.1 users should be
It was released couple of days ago and I just upgraded several systems I manage. It works like a charm. It is a recommended update to 1.4 users, as it contains security patches. Also, the faxing ...
We have recently upgraded our Asterisk server to version 1.4. And while almost everything worked, fax portion was broken. In 1.2, we were using spandsp 0.2 and app_rxfax and app_txfax successfully to receive/send faxes. After the ...